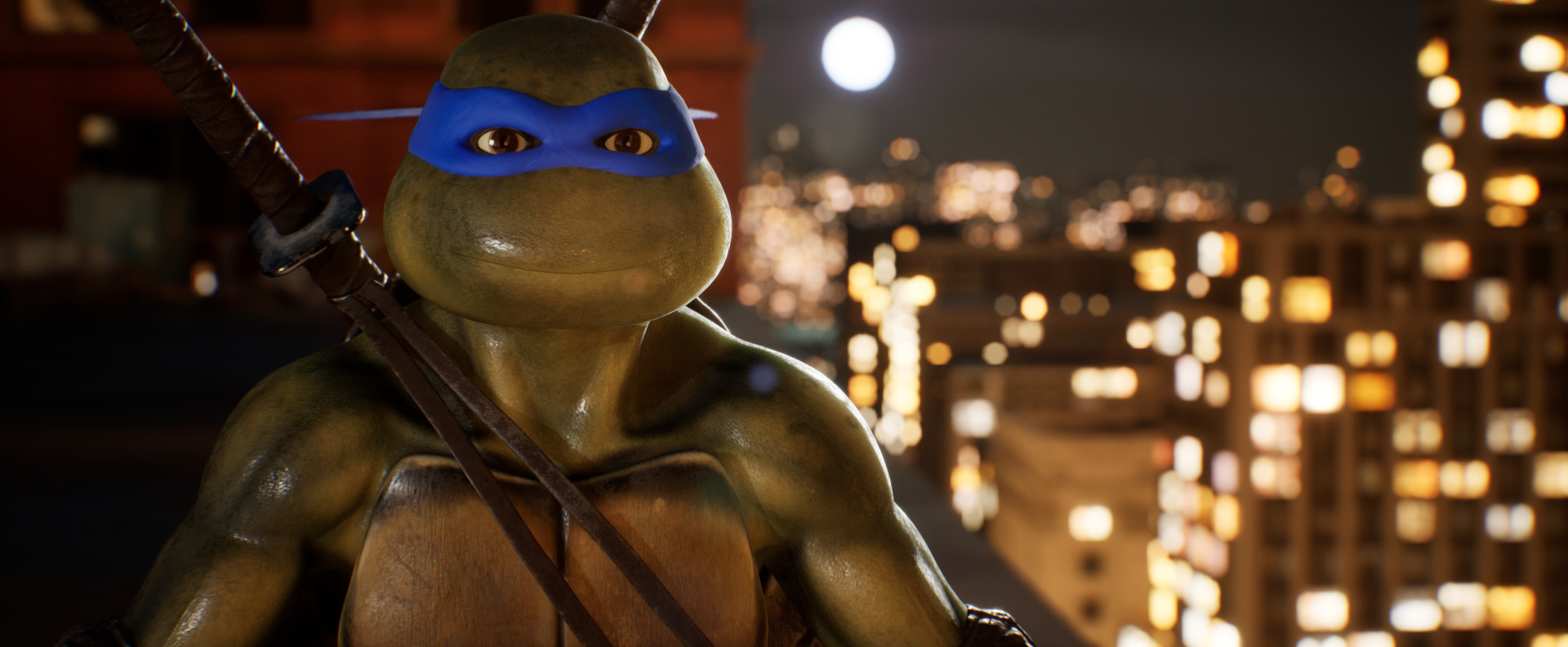 ShowDown | 1v1 Series
Where popular characters come to prove themselves
The idea
Let's not lie to ourselves. We're all nerds here. We love comics, video games, film and we love visual effects. We just want to make the video games and films that we want to play or watch. It's that simple. We don't do things for clients, but we do things for the fans. Being fans ourselves makes this kind of self-serving… but nobody cares!
Picture this. Master Chief is in a wooded area, sneaking up on some Stormtroopers. He blasts his way through them easily, but then is faced by a much more worthy opponent. He quickly finds himself face to face with none other than Darth Vader himself. Should he just swallow his pride and jetpack the hell out of there? Or should he show Darth Vader what the UNSC is all about?
We've always wondered what would happen in that situation – and other situations just like that. This is why we've pooled our resources together to build an amazing (very nerdy, yet talented) team to put together an entire season of similar short films for you. The fans. And us, too. We've dedicated a large chunk of our schedule this year to making these episodes happen. Starting in early 2023, we are going to match popular characters and superheroes, and pit them against each other for your enjoyment. Hope you are all ready for this, because we sure are!
History
This idea was originally conceptualized in 2011. Back then, Nick Romick didn't have the resources to pull off a series like this. Being relatively new to Vancouver and not knowing many people, he pitched the idea on Facebook, but didn't get many bites. Finally, in 2012, Nick met a group of artists who were keen on the idea, but wanted to start with something with a lot less rigging and animating (since it was a huge project otherwise). Remembering the old 'Space Battles' from the 2000's, Nick decided to pick something involving space ships, rather than organic characters, to start. This made the process a lot easier, as there was less rigging, animating and other CG work involved. There were a ton of free 3d models of ships from popular sci-fi franchise, so this seemed like the perfect place to start.
Originally, the idea was to pit Star Wars, Star Trek, Mass Effect, Halo, Eve Online, Battlestar Galactica, Star Craft, Warhammer and a few more all into one action-packed film! The writers had to make some cuts, so most of the franchises were removed, except for 4. Since the name "Space Battles" was already taken (by the films that originally inspired Nick), the team had to vote on a name. They finally came up with "Galactic Battles." Director & VFX Artist, Calvin Romeyn, came on board and the film launched into the stratosphere! With over 6.1 million views as of today, the film was an instant cult classic.
Nick eventually founded RetroPixel Digital in 2020, which is a small studio that specializes in motion capture, video game development and short visual effects films. These films are all our own, and we don't take client work much anymore, so we can focus on creating what we love.
Now that 2023 is upon us, we've decided to go ahead and reboot the idea, and develop a 10-episode web series this year, to be released free on YouTube. The team is exceptionally talented. We have the gear and a bunch of hardware sponsors. We just want to make the highest quality films we can, focusing on writing and acting, so we can create the most epic fan-film series ever.
2023 Episode Guide
Darth Vader vs Master Chief (Halo 5)
Leonardo vs Batman
Terminator vs Iron Man
Enterprise (Star Trek) vs Megathron (Eve Online)
Hulk vs Wolverine
Robocop vs Captain Power
Superman vs Homelander
Master Chief (Halo 3) vs Doom Guy
Commander Shepard vs Boba Fett
The Plan
Our studio is primarily self funded and supported by our amazing sponsors and fans! We have some video games that are doing alright, which brings in a few extra Buckazoids™, but sometimes we may need to dip into Brads savings fund or go take some client work on a film set for a few months to balance the books.
We're made up of industry professionals, most of which have 10+ years of Visual Effects & Film Experience, and some who develop content for Epic Games and Unreal Engine. We've all worked on some of the biggest films Hollywood has seen, but have always wanted to have more creative freedom.
Our amazing list of sponsors and partners include some of the largest tech companies in the Visual Effects, Film, Video Game and Motion Capture industries in the world. They support us with hardware and software, which gives us the ability to create the best quality content we can.
We have the talent, we have the hardware. We can make this happen. We're going to do this no matter what, but if you're able to support our studio and projects by becoming a Patreon subscriber, this will allow us to focus more on this series and release all 10 episodes this year!
If you can, click this huge button that says "Subscribe." We'll give you special perks if you do! 🙂